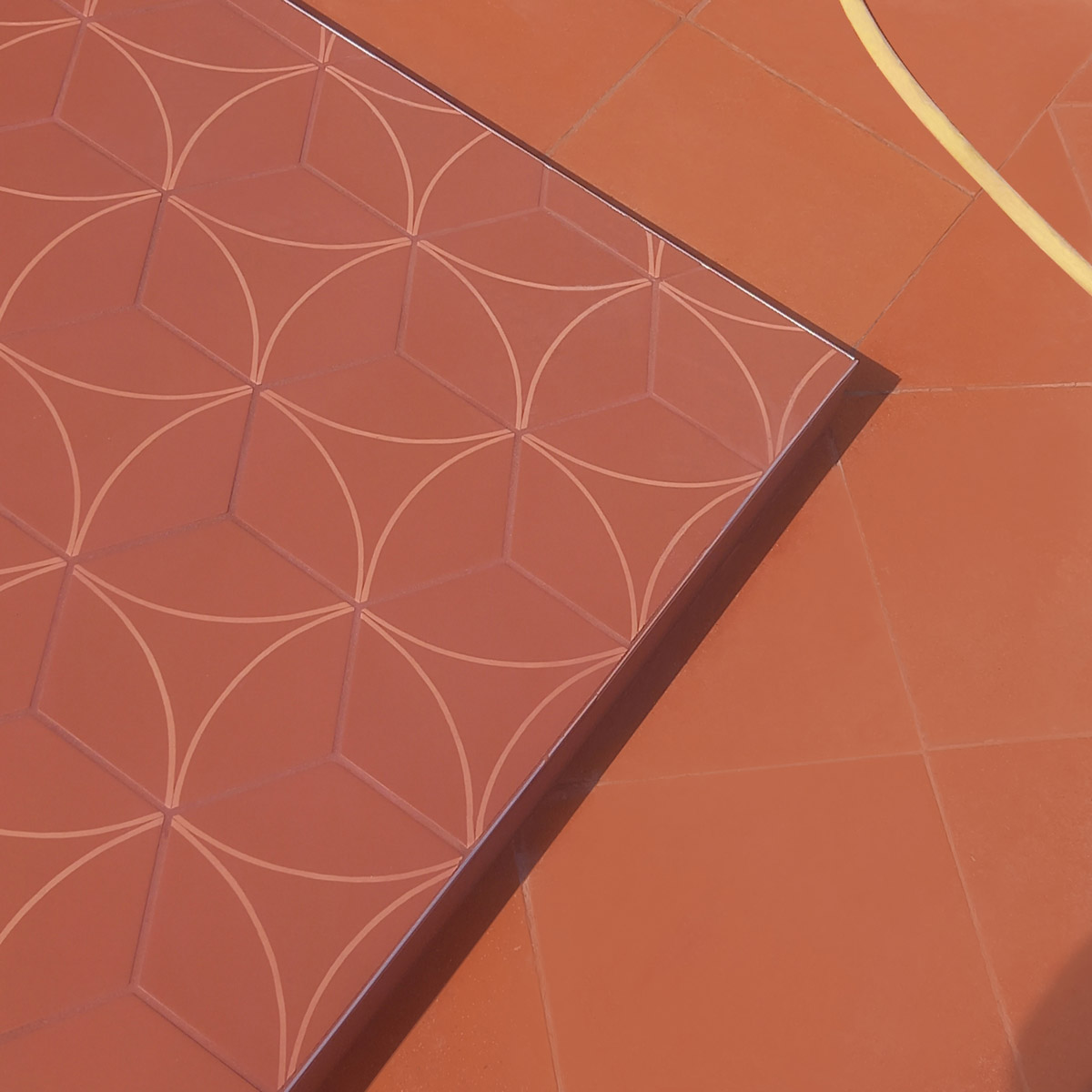 Renovating and extending a small dependance on a large roman rooftop terrace.
The view on the neighborhood and the orange and terracotta colors of the terrace walls and floor have been the main reference for the project.
The intervention consists in the creation of a platform covered with ceramic tiles as a connection between the interior and exterior spaces.
The new element provides an internal living area and an external pergola, improving the functionality of the space both in summer and in winter.
By opening the windows, interior and exterior become a single space.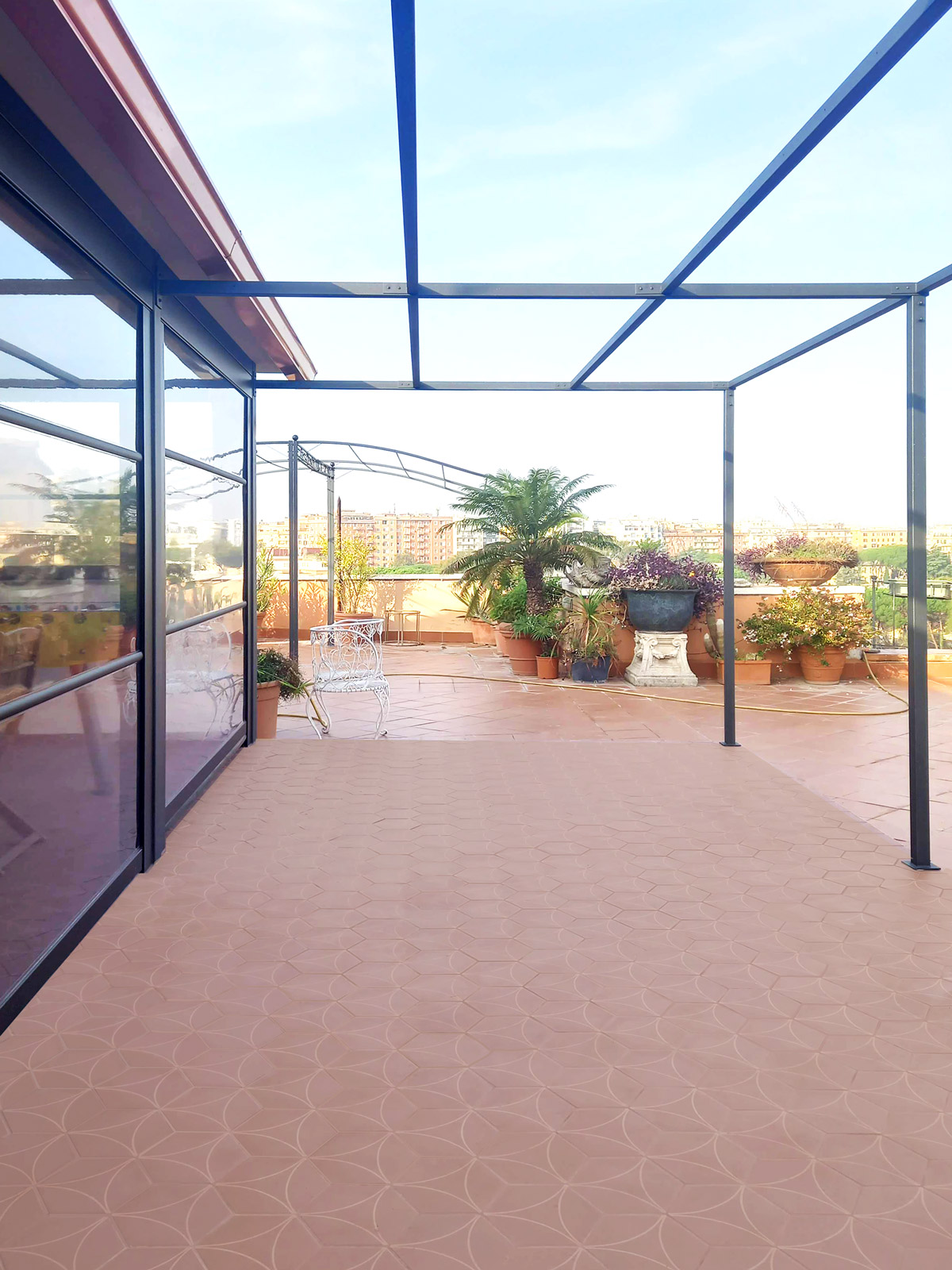 The bathroom has been also renovated maintaining a custom-made piece from the Nineties with a smoked mirror. The dark tone of wengè and the mirror texture are emphasised painting all white the room.