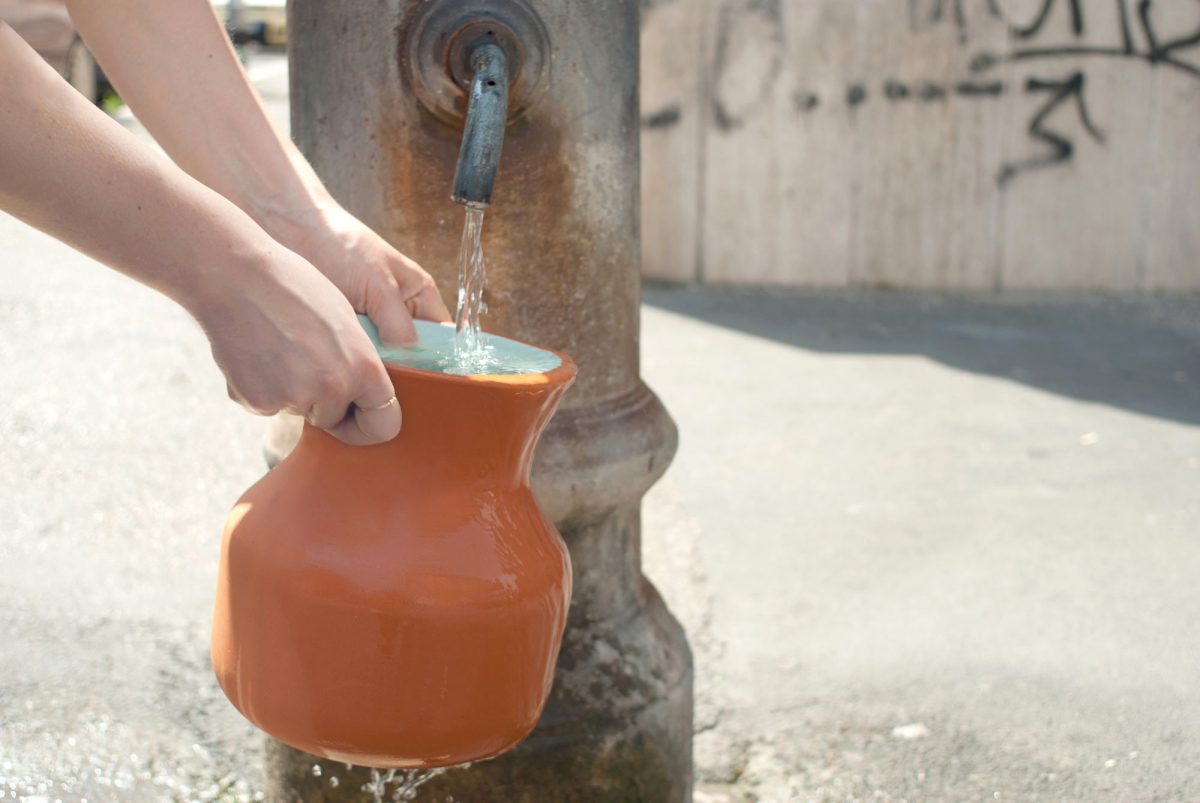 Kolshi, কলসি – pitcher, is the traditional vessel used in Bangladesh to collect and carry water. Iconic object connected with the primary elements of water and nature, the kolshi is rich in references to culture and geography. Its shape is specifically formed to be anchored against a woman's hip and hung from the bend of her arm. The kolshi is produced in different sizes and materials like clay or aluminium, and is used in a series of functions ranging from container for drinking and cooking water to rice jar, to household water filter.
Our project focuses on the kolshi and the functional elements which all form part of everyday practices related to drinking water. Drawing inspiration from the visual and practical characteristics of the original, Kolshi is developed together with the women of the collective KALKI and is based on their uses and adaptations to keep everyday habits and recreate traditional occasions for celebration and conviviality.
Kolshi consists of a set of different tools: the kolshi, a colander, a plate, water glasses, bowls and pure cotton filter cloths.
Each element is handcrafted by master ceramists in Deruta – IT, a small town in Umbria with a strong ceramic tradition.
The natural raw exterior of the kolshi, made with terracotta, is combined with the glossy and bright surfaces of the interior and the other tools, coloured with tones inspired to water.
Based on the natural cooling properties of terracotta, the kolshi can be used for keeping drinks cool by activating the natural evaporation process through the outer porous surface of the carafe.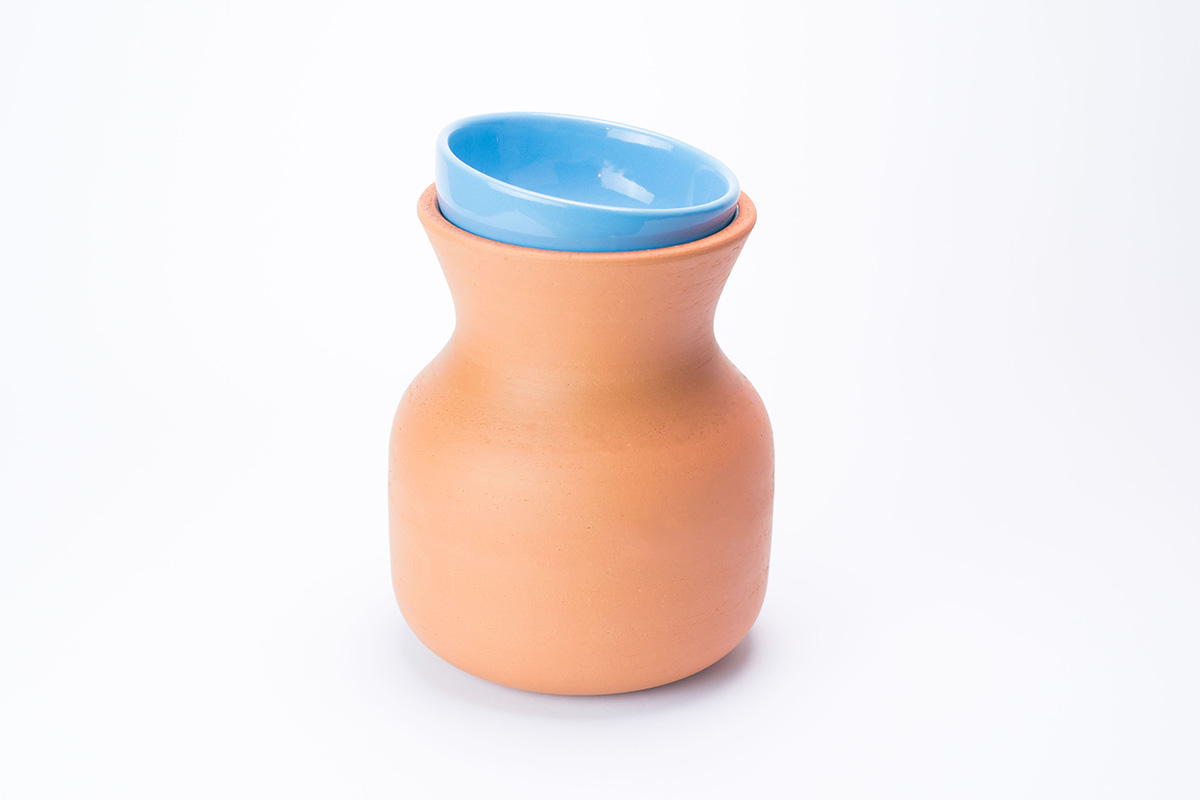 Kolshi has been presented during Milan Design Week 2016 – Fuorisalone at Cascina Cuccagna