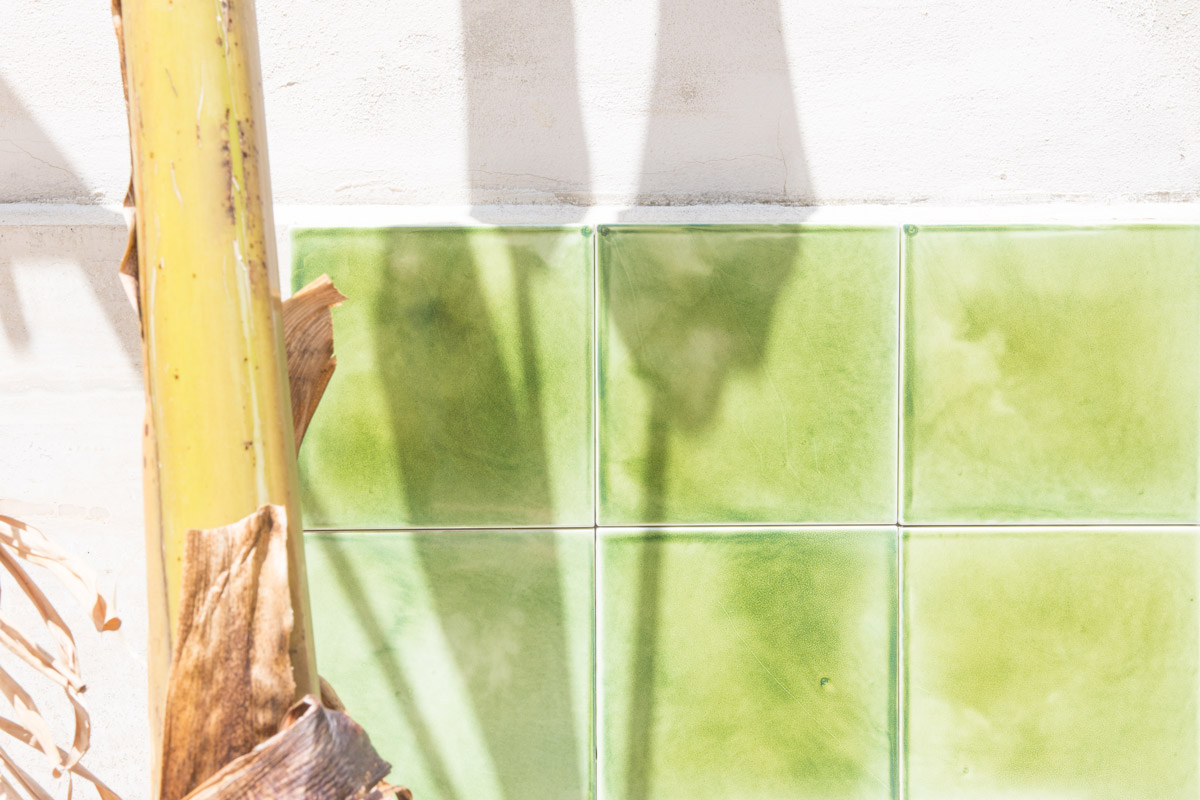 Tropic Inside is a color resarch on surfaces materials and a manifesto for a natural dialogue with the colors of a summery universe – tropical and sunny- through the surfaces of the spaces we live in. With an extensive research on colors, materials and techniques from the Mediterranean area, we have developed a series of surfaces based on authorial colors and manual application. A study on coloring and application techniques of some surfacing materials which are commonly used in the interior project: ceramic tiles, lime plasters and paints, concrete.
As a continuation of a research started in 2016 in South Italy which explores an artisanal coloring technique specific of the Strait of Messina and the city of Reggio Calabria area, over the last year we have been researching on a series of prototypes of hand-colored ceramic tiles. The work takes up and interprets the depth and immediacy of the technique in transferring the chromatic visions on the ceramic, focusing on the set up of an artisanal glazing technique which allows the reproducibility of the selected colors maintaining the uniqueness and dynamism of the chromatic effects. The different chromatic formulas, developed with an intuitive and experimental method, give life to a series of original colors, iridescent with shades of green, blue, yellow.
The project extends this chromatic research to other materials for wall and floor surfaces, creating a range of products that can be used and combined in the interior design project. For surfaces like plasters and floors, our research focuses on the study of the entire application cycle of materials, analyzing the reactions of the various components like pigments for the color palette and finishing treatments.
The research transfers the chromatic suggestions into an architectural dimension: ideal spaces where imagining everyday life in a colorful tropical attitude.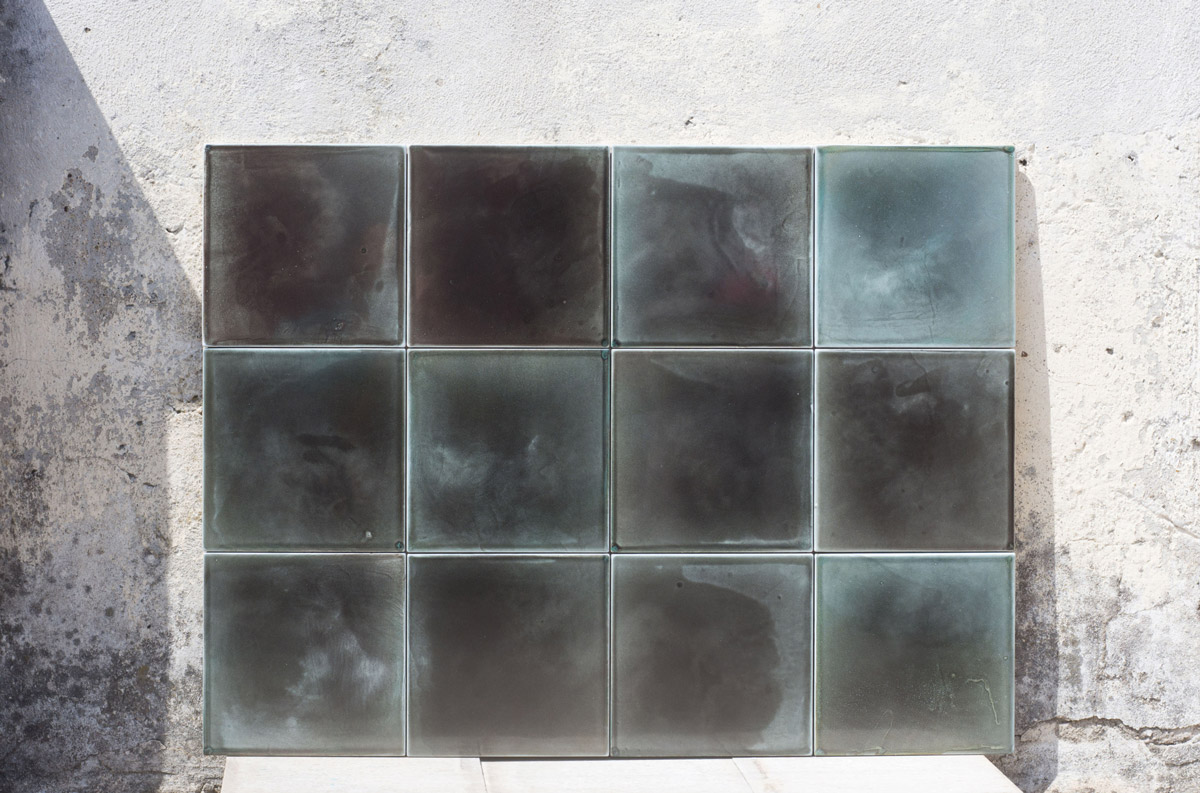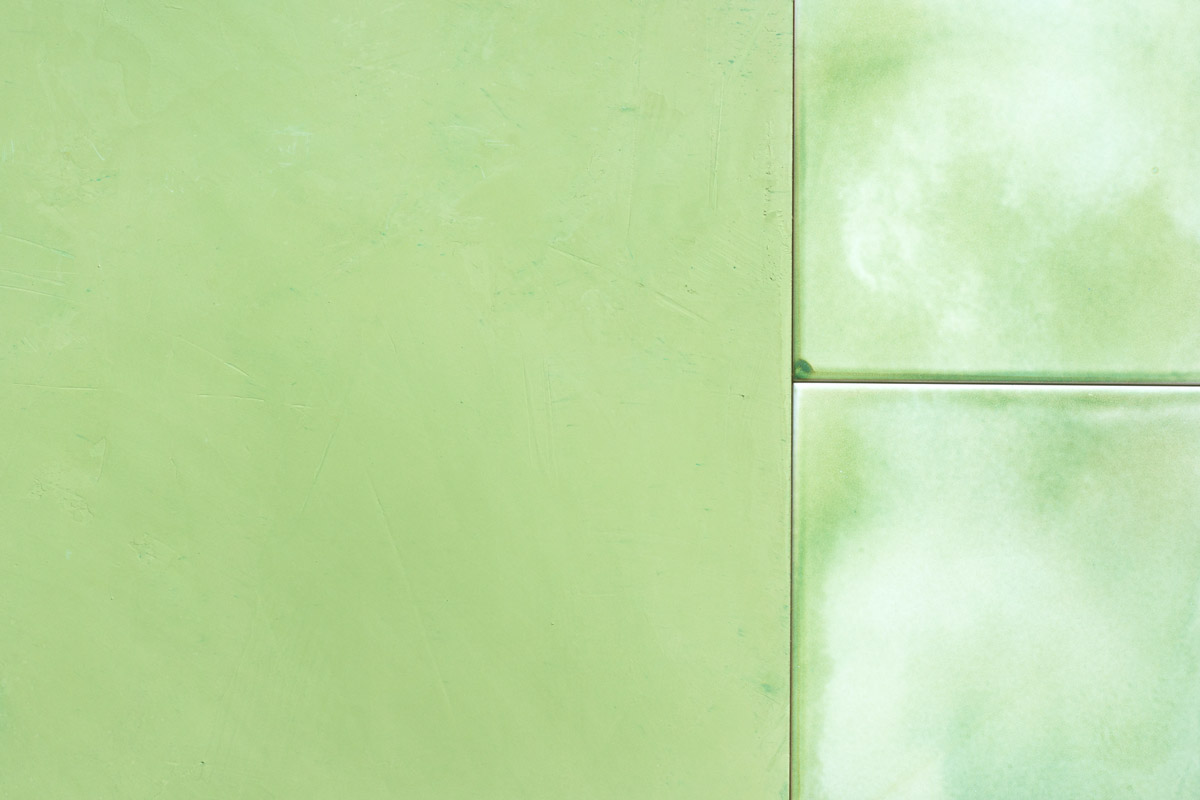 Tiles prototypes has been developed in partnership with Cantiere Galli Design, interior design center based in Rome.